Selling Your Home - The Coastal Difference with Julia
When it comes to selling your home, you have one opportunity to select the right listing agent to get your property sold quickly and at the best price. When you work with a Coastal Properties Group International expert like Julia, you will dramatically increase your chances of selling as a result of the well-crafted marketing strategy created and implemented for each property. We do not use cookie-cutter marketing programs provided by many national brokerages. Your property is unique, and deserves a marketing program that showcases that uniqueness.
Extraordinary real estate deserves special attention. Our marketing services deliver high-value, customized strategies to clients who desire an individual approach to marketing their exceptional property.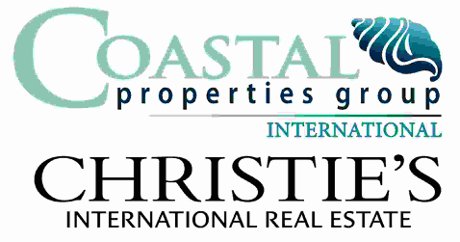 Coastal's continuous high level of success in selling our listings is a direct result of our individually tailored marketing plans and finely tuned suite of services designed to sell all types of properties, whether it is a luxury equestrian estate or a sophisticated beachfront condo.
The proof is in the results! Coastal Properties Group International sells on average 2 homes per day, with an average list price of $800,000; we are the leaders when it comes to selling luxury homes! Yet we sell all homes, from tiny cottages to estates, all with the same expertise.
Why select Julia and Coastal Properties Group International to sell your home?
Julia will ensure the property is priced correctly the first time, in order to secure a timely sale.
Coastal develops a Custom Marketing Program for your property to gain maximum "relevant" exposure for the listing.
Julia will communicate with you weekly to provide updates to keep you informed about changing market trends and discuss strategy adjustments along the way.
Our experienced sales professionals, Julia included, are the undisputed area leaders in real estate and luxury homes.
Coastal provides a cutting-edge technology platform that tracks every inquiry for your property, helping to ensure that we follow up within minutes, not hours or days.
Julia offers pre-listing repair and staging consultation so your property looks its best once we begin marketing it.
Focused, professional and experienced attention from Julia who has been trained by the nations top real estate attorneys in the art of real estate negotiations.
Marketing Expertise
Coastal Properties Group provides an effective combination of traditional marketing programs combined with new cutting edge technologies proven to get your home sold quickly! Julia and our specialized marketing team (with 6 full time employees) will evaluate your property and provide an aggressive marketing program tailor made for your home that will provide unsurpassed global exposure.
Traditional Advertising
Print Advertising (Local, National and International)
Signage
Public Relations
Open House/Auctions
Exclusive Christie's International Real Estate Affiliate
Direct Mail Campaigns
High Quality Property Brochures
Innovative Technology
Phone/Text Marketing
Web/E-mail marketing
Online Advertising
Upgraded MLS exposure
Exposure on over 900 websites worldwide
Custom URL and website specific for your property
Virtual Property Tour
Contact Julia today for a personalized home assessment.
Julia P. Fishel, PLLC
Coastal Properties Group International | Christie's International Real Estate
437 Main St., Dunedin, FL 34698
727.366.0324
Homes@PinellasPeach.com